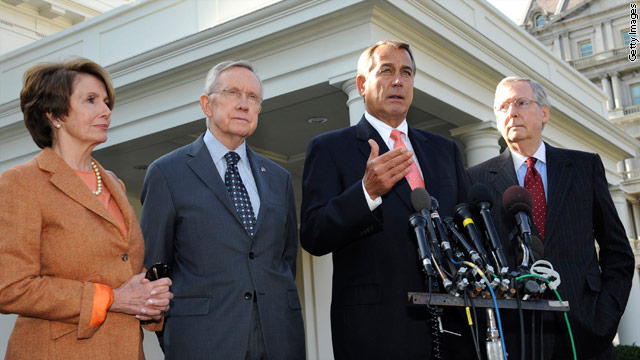 The reason the Democrats are able to continually shift the country to the left and get their way in every legislative or policy showdown is because they are willing to put their true believers in positions of leadership. Instead the GOP puts forward weak spined likes of John Boehner, Mitch McConnell, Eric Cantor, Paul Ryan, John McCain, and Lindsey Graham.
The
ACU
puts out a report each session that ranks all members of the House and Senate on how conservative they are. A score of 0 is as far left as one can be and a score of 100 is as conservative/liberty minded as one can be:
On the Democrat side Nancy Pelosi scored a conservative rating of 0, the lowest possible ranking, in 2011 and 2 over her entire life in the House. Harry Reid scored 0's in both 2011 and 2012.
When it comes to Republicans, Speaker Boehner holds a lifetime rating of 89 and Minority Leader McConnell has an 85 for 2011 and 90 lifetime score. By comparison, Senators Mike Lee (UT) and Rand Paul (KY) have perfect 100 ratings.
As long as the GOP continues this trend, they will continue to lose. The appeasers who continue to vote for them need to wake up before they allow the establishment class to forever put the party in a position of obscurity!