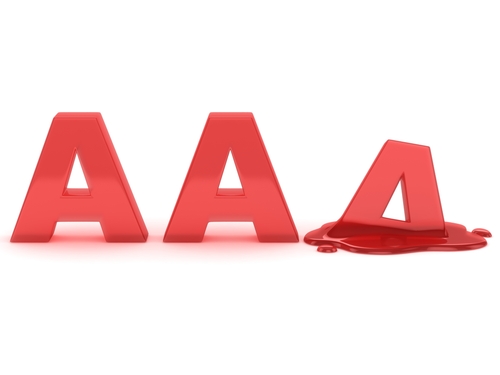 You can always tell when it's Friday afternoon, because that's usually when all the big news bombs are dropped so they will go unnoticed by the masses.
Amid the near wall-to-wall distraction of rioting Muslims across the globe the Federal Reserves launch of the open-ended stimulus known as QE3 went largely unnoticed.
Earlier this week Moody's warned that if the federal government did not come up with a credible plan to cut spending another downgrade would occur. Now with the printing presses of the Federal Reserve cranked up to full blast while the country is distracted that threat has become reality.
Egan-Jones Ratings Co. said Friday it downgraded its U.S. sovereign rating to AA- from AA on concerns that the Fed's new round of quantitative easing, or QE3, will hurt the U.S. economy. The ratings agency said the Fed's plan of buying $40 billion in mortgage-backed securities a month and keeping interest rates near zero does little to raise GDP, reduces the value of the dollar, and raises the price of commodities.
It'll be interesting to see how the Obama zombies try and spend this latest downgrade with out a debt ceiling debate to blame it on.